The Webster's definitions of joy:   An emotion evoked by well-being, success, or good fortune; A source or cause of delight;  Great pleasure or happiness; Elation.
Provoke curiosity?  Another definition that beckons investigation: the prospect of possessing what one desires.
How often do we define what we desire so we can accomplish elation in our Amazon Prime, gourmet-to-go, and instant gratification on steroids world?  Although the term wellbeing may be abused today, perhaps we can add a dash of great pleasure and a splash of delight?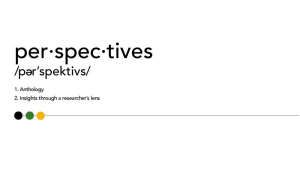 According to Marquita Herald, defining personal rules to live by can provide a landscape for authentic joy to emerge since we create the life we desire.   Martin Seligman, the father of Positive Psychology, supports the theory.  To experience aflourishing life,Dr. Seligman emphasizes the necessary concepts of mindfulness, meaning, and engagement, all of which require an attentiveness to rules or values that allow our happiness or joy to emerge.  
Guiding rules will naturally be different for each of us…  but we can begin by giving thought to identifying our [rules].  Once defined, consider how those rules translate into the ways in which you consistently respond to… people and situations.
A few of Marquita's general life rules…  to inspire us when we create our own:
I am teaching people how to treat me by the way I treat myself.
Listen more than I talk.
Never be afraid to ask for what I want.
Trust myself.
Forget my age…  live out loud.
If it's going to be, it's up to me.
Never stop pushing the boundaries of my comfort zone.
Question everything.
Have the courage to stand up for what I believe.
Help others without expecting anything in return.
Honoring our own life's rules will ensure that what we truly value in life will not elude us.   Living a life with intention elevates us from merely existing within others' rules, and creates the capacity to realize the joy we all deserve.
"I'm too busy working on my own grass to know if yours is greener."  Unknown