The term  home is finding a new definition among our nation, with Psychology Today reporting that traditional nuclear-family households have declined to less than 20%.  Co-habitating with roommates well beyond college, blended families, independent living communities, and committed married couples opting for separate living are just a few examples how home as we think of it is being redefined.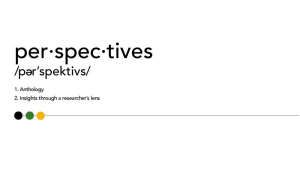 Whether you snuggle with your companion, prefer domestic solitude, or comingle with partners, it is imperative to your health that 
home
 functions as your sanctuary.  According to 
Lifestyle Designer Katie Lee:
"Your home can either set you up for greatness or sabotage you. You can look forward to that threshold or dread opening the door.  It's your life.  It doesn't matter if you're the high-powered-corner-office type or a work from home entrepreneur.  You have a home…  it's where you eat, sleep, relax and most often where you are your true self."
Longitudinal studies support Ms. Lee's philosophy and further affirm emotional and physical health benefits exist when a home is secure, individualized, comfortable, and positively viewed.   Ifhome is not a place where our sense of well-being can endure, addressing the reasons angst, dread, or avoidance exist may add years to our lives, and importantly quality of life to our years.
Enhance your scents and sounds.  "You can create positive feelings at home with lemon, peppermint or other essential oils you love

…

 and play different kinds of music," 

not the same old stuff.  Play melodies that make you feel good.  Create an atmosphere to boost your mood and immune system.

Remove the clutter… including noise.  We all know too much stuff can impede happiness.  Likewise:  "Noise can increase stress, which over the long term can lead to disorders as serious as heart disease, high blood pressure, and stroke.  Create quiet places to reflect and revive yourself.   Visual 'noise' increases stress, as well.  A cluttered, dirty, or confusing environment can cause us to feel worried, sad, or helpless.  By contrast, a 'healing environment' can make us feel safe, pleasantly stimulated, and relaxed."  
Be selective about TV and consider a news fast.   

Study after study purport the pitfalls of our daily TV habits.   According to 

Nielsen research, the "

average American watch(es) an average of 5.1 hours [of TV]per day… 1/3 of the time [spent] awake."  According to Dr. Weil, "A number of studies have shown that images and reports of violence, death and disaster can promote undesirable changes in mood and aggravate anxiety, sadness, and depression, which in turn can have deleterious effects on physical health."  We need to be more conscientious about TV time and be more selective.
Invest in tranquility:  Buy good bedding.    On average, we spend 7.6 hours per day, 2,738 hours per year, and 25 years of our lives sleeping."  Investing in quality bedding will make this significant portion of our time spent more impactful. "Bedding may seem like a small… thing, but… investing in a good bed and bedding can make all the difference.  Start with your mattress…  

take time

 to find a pillow that's just right 

for your comfort, them buy good bedding, sheets with a higher thread count."   

"

Medicalresearch has proven the many health benefits from deep sleep:  

Strengthens your immune system… recover more quickly from illness or injury…  you won't suffer as frequently or as seriously from pain… and you'll reduce your stress level (and rediscover relaxation!)." 

 "There's no place like home."  Judy Garland
Perspectives represents behavior through a researcher's lens.  Voices from the research industry, academia, and medicine succinctly delivered. Our intent is to provide a collective news feed for elite professionals interested in market research diligence.  Brevity and relevance is our mantra.
Look for Perspectives in your inbox every other Tuesday.  We promise to deliver compelling and brief content to provoke and enlighten.
With respect and gratitude,
Barbara & your research team