It is officially New Year's Eve and today marks the commencement of a whole new chapter. There is a saying, when one door closes, another opens and the opportunities of a new year inspire thoughts of resolution and change, which ignites motivation and excitement for challenge seekers!
For others, this sounds repetitive and all too familiar. Recent studies show half of Americans make New Year's resolutions and only 8% are successful in achieving those resolutions.
Established, current behaviors are very difficult to change. Constant distractions, mood changes, demanding schedules, and setting unrealistic goals are all factors in unmet accomplishments, which cause a lack of commitment and inspiration.
We're more motivated to take action if we believe success is more immediate and within reach.
Here are the tricks for creating achievable resolutions and following through to success:
Create an environment that forces change
Put desired goals in writing
Set small goals and track progress
Reward yourself at a job well done
Make it meaningful
Start now!
Cheers to a happy New Year!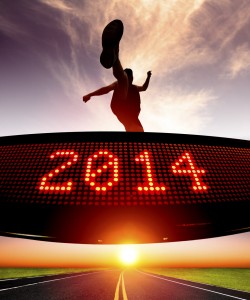 New Years Resolution Statistics, Statistic Brain
5 Mind Tricks to Help Keep Your Resolutions, Psychology Today
A New Resolution Strategy for the New Year, Psychology Today