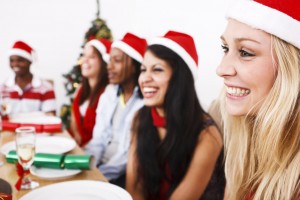 The holidays are upon us and 'Tis the season to be jolly' …for most of us. For others, exceeding your family's expectations of years past can be stressful. The expectations for this magical time of year have become so great, how do you avoid disappointment when those hopes and dreams are not met?
Here are some tips on how to avoid those expectations by reminding your loved ones what the holiday season is really about.

New and Novel – Instead of giving more, give surprises
Make It More Than the 25th – Turn the holiday into more than just one day
Use Traditions to Set Boundaries – Create traditions to look forward to every year
Empathy – Show the power of giving
What other ways can we make dreams come true without having to go bigger?
Great Expectations: 4 Brain Science Tips for Holiday Success, Psychology Today
Cheers to a joyous holiday season and a happy, healthy, prosperous New Year!