Fogarty International Center, a global health affiliate of National Institutes of Health [NIH], launched a new Strategic Plan for combating global diseases. Fogarty's sole purpose is to support global health efforts using very prestigious training programs and collaborating with international partners.
According to NIH, recent discoveries that have aided in the decrease of HIV/AIDS can assist in combating other non-communicable diseases. The hope is to use these discoveries in the prevention and treatment of non-communicable diseases all over the world including heart disease, cancer, diabetes, and mental illness. A goal is to have the findings from these discoveries utilized in low-resource settings.
"It is critical that we leverage the existing HIV research and care delivery platform to build the capacity needed to stem the tide of these new disease epidemics," said Dr. Roger I. Glass. According to Glass, "Our concept of investing in training outstanding young investigators, both U.S. and foreign, and linking them early in their careers in research partnerships between their institutions has been a winning strategy that has had a major impact on the research enterprise for global engagement."
Technology is at the helm of Fogarty's success: "E-learning is a powerful way to enable physicians and medical personnel at all levels to gain access to the ever-expanding and changing knowledge base that can keep them up-to-date throughout their careers," Glass explained.
The 5 priorities of Fogarty International Center's Strategic Plan are outlined as followed:
1. Build research capacity through individuals, institutions, and networks to meet future and evolving global health challenges.
2. Stimulate innovation in the development and implementation of technologies and other locally relevant solutions to address global health problems
3. Support research and research training in implementation science
4. Advance research on prevention and control of the dual burden of communicable and non-communicable diseases and disabilities
5. Build and strengthen partnerships to advance global health research and research capacity
With increased efforts going toward improving communication strategies between various platforms, so increases the need for market research to better understand current challenges and what works well, so it can be duplicated. Innovative methodologies deemed most effective based on experience, can be tailored to support the initiative and inspire new areas of science.
Doors may be opened for behavioral scientists to provide partnership opportunities of mutual benefit with NIH Institutes and Centers to advance global health research.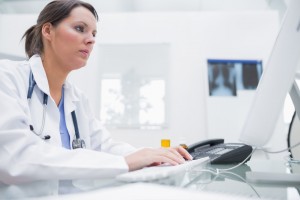 NIH center sets new goals for global health research and training, NIH.gov
Strategic Plan, NIH.gov