What is an MBE?
Minority Business Enterprise is a certification program created by individual states for qualifying businesses to expand opportunities by providing outlets for successful competition. To qualify for MBE status, a business must be majority owned and operated by racial, ethnic, or gender minorities of good character. The idea is to designate certain contracts and spending budgets to offer opportunities to businesses that may not otherwise be considered.
Why work with an MBE?
An MBE is provided access to resources and tools made available to advance the organization and provide government contracting opportunities, allowing them to become solid competitors. Pursuing a potential business opportunity with the government is not an easy task. For a corporation to be considered for a partnership, they must abide by certain compliance requirements.
Many government clients require that their contractors work with MBE's, with some contracts requiring percentages of money sourced to these companies. Competition of government contract awards is very stiff, and having a high level of intended MBE spending can improve the likelihood of being awarded the contract.
A chosen MBE must be equipped to support the required rigor and be prepared to move projects forward efficiently. The Research Group is an MBE certified entity and has extensive experience working with government agencies and organizations awarded government or foundation grants. We house a library of research instruments with necessary compliance requirements are ready to be customized for each project and Internal Review Boards [IRB]. We are fortunate to partner with many government agencies, as well as prestigious organizations in the health care and CPG industries.
Check out The Research Group's Government Contracting page to find out more!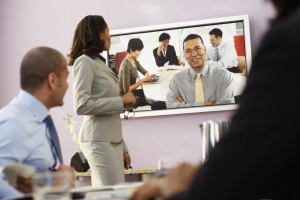 Sources
Why Large Corporations Are Sourcing MBE Suppliers and Service Providers, Property Services
What Is An MBE, Property Services
SBA.gov, Minority Owned Businesses