Prospective customers are inundated with offers, links customized to their habits, and offers based on their online behavior. What do inquisitive Millennials really want?
Specifically: they want it all! Loyalty programs, especially those APP derived, drive relationships and sustain allegiance.
Loyalty programs using discounts only tend to be one-sided, singularly transactional, lack both emotion and loyalty-building abilities due to Millennials' price-comparison habits. That said, do not discount discounts as they induce trial. Rewards conversely are typically perceived as "free" stuff are used in a spirit of reciprocal allegiance, recognition of the relationship, and create enduring engagement.
So, what else resonates with Millennials?
Hear My Voice: Create a forum where opinions can be exchanged and incent them for doing so. Millennials voraciously consume social media and blogs. They value their tribe's opinions and will heavily consider those opinions during the purchasing process. Encourage them to provide feedback to foster brand engagement.
On the Spot: Create dynamic mobile experiences. More than 40% of Millennials use smartphones while shopping. They are heavily APP engaged (262% above the national average), attentive to mobile advertising (294% vs. national), and review recommendations from social networking sites and blogs (247% vs. national). Leverage mobile devices to provide on-the-spot reviews and offers to validate the purchase.
Be Relevant: Pertinent, helpful content fosters brand affinity. From recipes to fitness tips to financial advice, useful tools and information resonate with Millennials. Create a content marketing strategy that will further brand affinity.
Be Socially Responsible: Sincere support of a cause resonates with Millennials in relationship building. Not surprisingly, 76% will buy if companies support a worthy cause. Taking it further, 72% will recommend the product without ever purchasing it when that product is affiliated with a cause that supports a belief or value.
Millennials are motivated as much by cost savings as they are by doing things that support them and their communities.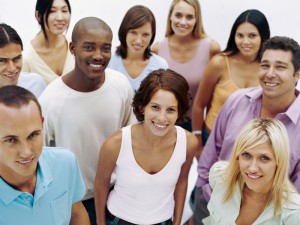 Considering a customer engagement strategy but are uncertain how it might resonate with prospective and current customers? The Research Group's proprietary tools and discovery strategies can help marketers gain actionable insights to successfully differentiate a product or service. Contact us today!