As we turn the page on a new year, this 'beginning' is an impetus for positively influencing our lives in the coming year and beyond.  The tradition of making resolutions in a new year dates back to 1890 BC with ancient Babylonians.  They made promises to earn the favor of the gods and start the New Year off right. The Babylonians would repeatedly vow to pay off debts and return borrowed equipment.

Fast forward to the millennium where the tradition continues with a vengeance.
Virtually one-half of Americans make New Year's resolutions each year.  Importantly, according to Statistic Brain, people who explicitly make resolutions are 10 times more likely to attain their goals than people who explicitly don't make resolutions.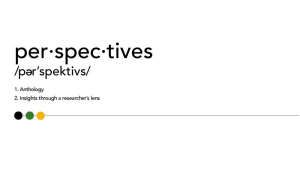 Americans who usually make New Year's Resolutions                       41%
Americans who infrequently make New Year's Resolutions             17%
Americans who absolutely never make New Year's Resolutions     42%
Americans who resolve to change make resolutions that are:
Self-improvement or education-related                                             44.3%
Money-related                                                                                        42.1%
Weight/health-related                                                                           32.4%
Relationship-related                                                                               22.8%
Nearly one-half of Americans are persistent with their resolutions beyond 6 months:
Resolutions maintained through the first week                                 72.6%
Past two weeks                                                                                        68.4%
Past one month                                                                                       58.4%
Past six months                                                                                        44.8%
If our goal is to improve life as we know it, perhaps reflecting inward will help.  Dr. Travis Bradberry suggests a potential path to understand ourselves uniquely:
How do people see me differently than I see myself? We interpret our behavior in terms of how we think we come across, whereas everyone else sees the real thing. This perspective can be gained through asking those friends/loved ones/colleagues you respect for their feedback. Try to make certain you ask for feedback that is specific, avoiding broad questions and generalizations. Try "How well did I handle myself in the meeting when everyone disagreed with me?" instead of, "Am I a good boss?"  Be accepting of the feedback and incorporate some of the responses you receive.
What did I make better today? That's another way of saying, "Leave things better than you found them." This question is a great way to keep yourself grounded and focused on what really matters.
Am I being true to my values? If spending quality time with your family is one of your primary values, but you keep staying late at work, there's a conflict. What is truly important to you gets accomplished, no matter how busy you are.   Reflect on what you value.  Keeping yourself accountable to your values will satiate your soul.
If I achieved all of my goals, how would I feel? What can I do to feel that way as I work to achieve them? As we work towards our goals, we might envision how great it will feel to actually achieve them.  But the road to achieving these goals does not have to be miserable. Find a way to make reaching your dreams fun so you feel happy throughout the process.
What do I need to take the time to learn?  There's always more to learn.  Making our growth a priority among other commitments is critical to happiness.  Learning a new language, how to ski or skydive, getting a boater's license, or acquiring the skills necessary to take your career to another place will all make life richer.
In what areas of my life am I settling? Settling is defined as accepting less than we are capable of or deserve. Sometimes we settle in dead-end jobs. Other times it is toxic relationships.  Take time to reflect on aspects of your life where your experiences are less than justified.
What do I want my life to be like in five years? While the future be can elusive, having the destination in mind will help you plan your route. Five years is the perfect timeframe: It's not so far in the future that you can't imagine yourself there, but it's not so close that you can't do anything about it.
What would I do if I wasn't scared? While fear serves the purpose of protecting us from harm, we should make sure we are not letting it hold us back. Facing fears can elevate our growth and help us work towards improving our lives and living our dreams.
Who has qualities I aspire to develop? If someone you know has qualities that you really admire, spend time with them. It is also a great exercise to think about ways that you can incorporate these qualities into your own repertoire.
What are the most important lessons I've learned so far in life? Am I living that lesson? Sometimes life lulls us back into complacency and we're forced to learn a powerful lesson twice. The trouble with this is that it's just as much of a rude awakening the second time around. Consider lessons you have learned and make sure you apply knowledge gained through those lessons and do something differently next time.
"Improving your life doesn't have to be about changing everything… 
it's about making changes that count." 
– Oprah Winfrey