The following was originally written for the February 2015 edition of I-95 Business by Mary K. Tilghman.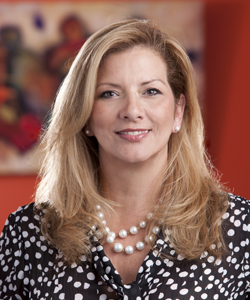 Barbara Gassaway has worked hard to become a leading market researcher with clients from Baltimore and around the world. For the past 23 years she has led her own company as it has grown in size and influence. Twice in the last year, her work has been recognized.
Last summer, "Baltimore SmartCEO" magazine named Gassaway as one of 30 of the region's top women business leaders with a Brava! award. Brava! awardees are honored for their business acumen and their philanthropic activities.
Then in October, Gassaway's firm was among the top 100 Minority Business Enterprise award winners for 2014.
Sitting among her colleagues at the MBE awards ceremony at War Memorial Hall in downtown Baltimore, Gassaway says she knew she was in the company of people who shared her work ethic. "I felt like I was being honored for my hard work and dedication," she says. "It was huge for me."
Gassaway, 54, who lives in Forest Hill, presides over the Research Group and its focus group division, Observation Baltimore, in a cheerful suite of offices at UMBC's research park off I-95 in Catonsville. She laughs easily and speaks with pride as she relates the history of her company.
This is the fourth location for the company, which began in Baltimore City with a single office. Now in addition to its spacious offices, the company has access to facilities at UMBC and is close to Baltimore/Washington International Thurgood Marshall Airport. "Each time it's grown and grown," Gassaway says.
The new offices have three suites devoted to research, particularly focus groups. Study rooms are linked by two-way mirrors to observation rooms with extra break rooms nearby. Each suite has its own identity – designated Paris, Hong Kong and Kenya – to help participants avoid getting lost in the maze of offices, Gassaway explains. Rooms are bright with lots of windows. They are set up with the newest technology and designed to be flexible. A conference room can quickly be converted into a living room setting, or beanbag chairs can replace more grown-up furniture if the participants are young.
Gassaway studied management and marketing at the University of Maryland and began working as an administrative assistant for Child Growth & Development, a research group while she was still a student. The firm's primary client was the baby products division of Johnson & Johnson for which they conducted product development studies.
When the Baltimore office closed and Gassaway was asked to go to the New York office, she decided she wanted to stay close to home. It was time to start something new. "I wanted to do research," she says.
She found she preferred market development to product development and with a database of Baltimore respondents, she opened the firm, then called Family Research Group. Clients, she says, are too close to the projects they are working on and need the cool eye of research. "They can't see the forest for the trees," Gassaway says.
Through a variety of research tools – everything from focus groups to phone surveys to Twitter polls – the company can help their clients be sure their message, their products, their logos and brands are effective.
Researchers at the Research Group conduct qualitative and quantitative studies while Observation Baltimore offers facilities for focus groups. The company has expertise on consumer market research as well as the many aspects of the health care industry, while keeping on top of requirements for government contracting.
"We are the kings and queens of discovery," Gassaway quips.
Her company has clients close to home and around the world. Focus groups have weighed in on everything from food products and athletic apparel to the business of health care. Gassaway herself is in demand as a researcher and for her expertise as a trainer and moderator. And that gets Gassaway on a plane at least once a month.
In addition to working with clients, she offers workshops, teaches and writes about her findings, and serves as a moderator to help clients gain new knowledge about their products and services.
She has worked with consumers and professionals and with all age groups. In an article she wrote for "Marketing Research" magazine, she outlined the positive attributes of the tech-savvy I-Generation, those born between 1992 and 2003:
"Gen I emerges as unique and refreshing; as we anticipate the next decades, be prepared for anything but boring!" she wrote.
Gassaway says a recent study for a large health provider prompted her to call in experts in linguistics, anthropology and psychology to help the company improve the language of their surveys.
More and more she's working with health care companies – and has developed expertise in the Affordable Care Act from all kinds of perspectives: hospitals, doctors, patients, pharmaceutical companies and a wide range of government agencies.
"I find the health care industry fascinating," she says.
Gassaway, the single mother of a 20-year-old son, also has a passion for children. Among her community activities is her service on the board of directors for the Y of Central Maryland. The Y's gyms and pools – as well as their preschools, summer camps and before and after school programs – help some 80,000 children, according to Gassaway.
"We help a lot of kids who don't otherwise get help," she says.
Gassaway says she has developed a "new passion" for the Druid Hill Y, which marks its centennial in 2016. "There's a lot of opportunity to help a lot of people," she says.
The entrepreneur says she has agreed to work with GIVE, a group similar to SCORE, a retired executives volunteer program. GIVE connects working executives with small, underfunded entrepreneurs with seminars and networking events.
At work and after work, Gassaway spends her time in people-oriented pursuits. It's what inspires her, she says, particularly "growing people." She is quick with a story of an employee's development from shy newcomer to confident leader. Now in the middle of employee evaluations, she says the best part of the process is seeing how her staff has developed new skills.
"Some of the biggest challenges of a business leader is to get things done through other people," Gassaway says.
Lucky for Gassaway, she has a great staff and "I have the best clients," she adds. I95