Ever feel out of touch with yourself? Maybe thinking you don't know who you are anymore?
Every now and then it is common for us to lose touch with our inner selves. It is easy to get caught up in our day to day routines and forget the most important part of our world… ourselves. What can we do when we realize we are not where we should be mentally, but we don't know how to get there?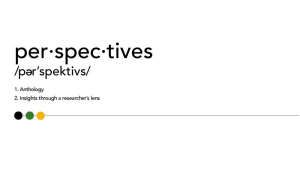 According to 
Alyson Jones
, author of "
M.O.R.E. A New Philosophy for Exceptional Living
," it can be best to think of emotional fitness similar to physical fitness. A good physical work out tests our limits, pushes us beyond break, and gets our bodies into top shape. Physical fitness allows us to understand our strengths and vulnerabilities even when it may be uncomfortable and exhausting to do so. To become emotionally fit, our emotions must be pushed to the same standard.  Getting in touch with our emotions is a difficult task, but if we train our emotions like we train our bodies, the desired outcomes are easily attained.
In order to train our emotions, we must ask the right questions, which will help us to become empowered and more in touch with the world around us. According to 
Barton Goldsmith
, author of "
5 Questions That Could Change Your Life,"
 there are five questions to help strengthen our emotional fitness:
What were your skills and talents when you were younger? Thinking about the things you did when you were an adolescent can inspire you, strengthen your brain, and sometimes relieve anxiety and depression. This is not about getting in touch with your inner child; it's about relearning what made you great, and using that energy to be great again-at anything.
What is the step you are avoiding? Everything we accomplish in life has risk involved. If you are avoiding taking the next step solely due to the fear of risk, don't. "Procrastination" is self-defeating, can be stress-inducing and can threaten happiness. Figure out what you're afraid of. You must first realize what you are afraid of, then you can learn to overcome it.
Where did you go right? For many people distinguishing what they did right even when things did not go the way they planned can be difficult. When something goes wrong, we tend to focus on what we have done wrong. Although those mistakes do need attention, our focus should be on the things we did right. When armed with the knowledge of what we do well, we tend to make wiser decisions the next time around.
What changes should you make? Deciding what will make us happier can be one of the most challenging decisions we make as humans. But there are steps to make it easier, usually involving personal change. It helps to learn to embrace change, but that being said, you need to feel the fear and do it anyway. Change is the only constant in the universe, so rather than wait for it to happen to you, be proactive and do what you need to do.
What can you do to help? Involving yourself in activities you enjoy is a great way to help heal your emotions and to get back in touch with your inner self. If you lend your influence and energy to things that improve the well-being of humankind, as well as personal well-being, you will feel better and increase your sense of self-worth. 
By testing our emotions and evaluating them to determine personal strengths and weaknesses, a deeper understanding of ourselves is reached. There is a much more profound insight into our emotions and view of who we are as a person. This awareness will help us to move through life with unspoken ease and a much richer satisfaction with our social relationships.
 "Our emotions need to be as educated as our intellect. It is important to know how to feel, how to respond, and how to let life in so that it can touch you." 
-Unknown
"Comfort in expressing your emotions will allow you to share the best of yourself with others, but not being able to control your emotions will reveal your worst."
-Bryant H. McGill