Barbara Gassaway, president of The Research Group, has been recognized 
as a 2014 Brava! Award Winner
The Brava! Awards celebrate the distinguished achievements of 30 of Greater Baltimore's top women business leaders. This year's class collectively generates more than $154 million in annual revenue and employs over 1,170 individuals. The winners are profiled in the July/August issue of SmartCEO magazine and were celebrated at an awards ceremony at the Hyatt Regency Baltimore.
"Brava winners possess the utmost qualities in a leader – vision, passion, compassion, dedication, perseverance. Every one of this year's winners exhibits these qualities in running their business, their families and their philanthropic activities. They give 110 percent of themselves," says Jaime Nespor, regional president of SmartCEO Media. "We are honored and humbled to recognize a group of women who are truly making a difference in the world."
The winners were celebrated at the Baltimore Brava! Awards ceremony on July 17, 2014, at the Hyatt Regency Baltimore. A sell-out event, 300 local C-level executives and guests attended to celebrate their achievements. Past Brava! winners were also in attendance to welcome the new class of winners and grow the community.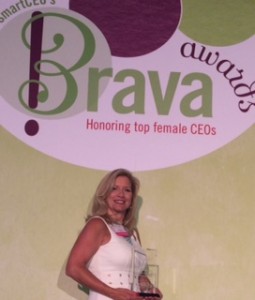 See the complete list of winners here.
The Research Group, a market research brain trust, is devoted to applying academic sciences to further the understanding of human behavior as it relates to decision-making and influence. Skilled in the disciplines of psychology, sociology, anthropology, neurolinguistic, technology, and neuroscience, our talented team brings over 20 years of experience in the utilization of the most current and innovative methodologies. We apply qualitative, quantitative, and hybrid tools to reveal insights that inform effective decisions. Our industry expertise includes health care, education, consumer goods, financial services, and travel/tourism.  Observation Baltimore, Baltimore's premier focus group facility, is a division of The Research Group.