Market research plays a vital role in discovery of nuances and crafting effective messages that resonate with your target audience, all which are necessary to remain competitive.
By uncovering insights to inform your product development and communications' cycles, you captivate your audience while building and sustaining your brand's image. A good relationship with your market research organization elevates your ability to differentiate brand essence from that compels the behaviors of your target audience. Discovering behavior is what we do!
By following these guidelines, your organization is sure to find the perfect market research vendor, giving you a successful partnership.
Shared Values – Work ethic, level of integrity, as well as attitude toward collaboration are all important components of a successful team. The project will produce more effective outcomes and emerge more gratifying throughout the process if values are aligned. These ingredients lead to a level of trust and an ability to leverage talents across project tasks. Shared values establish foundation that fuels creativity and innovation.
Reputation – Today it is easy to rely on electronic resources to investigate the credibility of a research vendor. It is wise to be cautious and inquire beyond a company's website or LinkedIn profile. Ask for references within your industry or category, and speak with those references personally. Of course, word-of-mouth recommendations are always a powerful testament to a company's reputation.
Experience – Current research knowledge is important, but related experience in your direct industry or category may be as important dependent upon the project. Always search for a consultant that anticipates your questions, listens carefully to your specific inquiry, provides a range of potential solutions, and is willing to explore a path not crossed with confidence. Utilization of the most current and innovative methodologies, along with explore a new path, is best practiced in the hands of an industry leader.
Price – Provided project specifications are clear, a range of options should be presented for consideration. Be cautious about the lowest bidder and remember quality typically costs more. Request "worse case" scenarios so the budget will not be compromised as the project moves forward. It is important to note there is a direct correlation between honoraria and recruitment cost. Pay the respondent over paying more to recruit them. The average consumer garners from $75 to $100 for a 2-hour focus group. If you need a surgeon, be prepared to pay them $500 an hour for in-person projects.
Creativity – Customized approaches are touted by many market research organizations. Our advice is to steer clear away from the "cookie cutters." Work with a reputable consultant that can offer customized processes of discovery, definition, strategy, and, action. Variety of methods, venues, products, and experiences will enhance an organizations' ability to help you. Insight Engagement Workshops and Concept Couture are just a few of The Research Group's customized methods.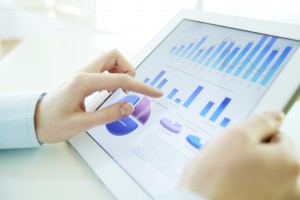 To find out more about customizing your projects, check out The Research Group.