Let's celebrate:  life expectancy increased by 6 years!    But let's celebrate healthily and carefully:
80% of cardiovascular disease, the leading cause of death in the world, is preventable. Engaging in 30 minutes of moderate cardiovascular activity 4 to 5 days a week is the easiest way to reduce the risk of cardiovascular disease.

10% of humans have diabetes, again with a significant percentage preventable. In addition to exercise, sensible eating habits such as portion control and avoiding fad diets can help reduce the risk of diabetes.
3,500 people die each day on the highways. Avoiding distracted driving habits like texting and talking on the phone can significantly reduce the risk of getting in an accident.
Enjoy each day… and remember:  although no one gets out of here alive, quality of life should be a priority!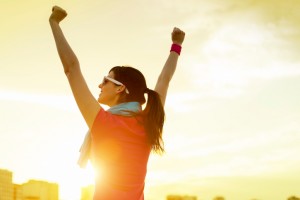 Sources
http://www.who.int/features/factfiles/global_burden/en/
http://www.webmd.com/fitness-exercise/guide/kick-up-with-cardio-exercise
http://healthyliving.msn.com/diseases/diabetes/diabetes-prevention-5-tips-for-taking-control-1