In qualitative research, obviously quality matters, but sample size remains important, as do segmentation strategies and budget parameters. How does one measure the quality of qualitative discovery?  One method is to rely on industry experts, so accordingly we will practice what we preach.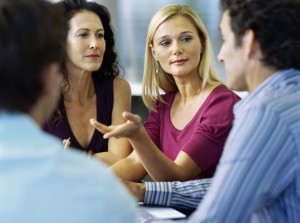 If you fight the temptation of more is better, especially around the focus group table, we pose a strong recommendation:   Limit group size to 8!
By hosting more respondents to the focus group discussion, one diminishes opportunity for conversation. Naomi Henderson, President of RIVA Market Research and RIVA Moderating Training Institute, believes the Magic of Eightprovides time for each respondent to offer valuable feedback on up to 5 issue areas. This magic group size will promote the inclusion of all respondents and provide time to dig deep into the valuable related thoughts and reasoning.
Learn more about the formula for calculating research value by group size in Naomi's article.
Keep current with Perspectives, a new, exclusive news feed for elite professionals interested in market research diligence.  Brevity, relevance, and compendium is our mantra.